Mobile Phones in the UK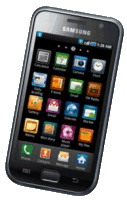 The mobile phone market is a complex one at the moment - Mobile phone technology is progressing at an impressive rate, with handsets now coming with Mobile Internet and high-res cameras as standard, with features such as video recorders, music and video players, video calling, gaming, mapping and navigation offered on newer smartphone devices.
Add to this, the choice of networks and tariffs, and it's easy to get lost. FileSaveAs contains links to some of the top mobile phone sites, as well as information on the latest mobile technologies around today.
We also link to sites offering good deals on mobile phones, and help with a range of services for UK mobile phone users.
The site pays special attention to smartphones and multimedia phones.
Free SIM cards.

You can get your hands on up to 2 FREE O2 SIMs, each with unlimited texts when you top up just £5 a month. Get your free SIM cards at freesimo2.o2.co.uk
You can also get two free T-Mobile SIM cards, with a free weekend texts offer. More details at t-mobilesimgiveaway.co.uk.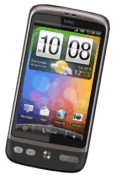 Here at FileSaveAs, we have dedicated pages of content on a number of mobile phone handsets and smartphones, including:
Apple's iPhone - UK information on Apple's revolutionary handsets
Samsung Galaxy Tab - Mobile phone / tablet device
Google G1 - Phone powered by the Google Operating System Android
INQ1 Facebook - Better known as 3's Facebook Phone
3 Skypephone - get free Skype calls on this 3G mobile
BT ToGo - Details of the free Windows smartphone offered to BT customers
PUMAPHONE - Sporty phone with quirky bits, cats and insults
SWAP Nova - Our review of the truly tiny keyring mobile phone
Nokia N Series - Symbian Series 60 handsets
o2 XDA Orbit - Quad-band wi-fi Connected Windows Mobile, with onboard GPS navigation
Mobile phone retailers:
Carphone Warehouse - For handsets and accessories (more)

MobileShop - Handset upgrades, SIM card deals, and SIM-free mobiles. Wide choice & good prices

T-Mobile - Their Mix-it packages have all the advantages of Pay monthly with the control of Pay as you go

Phones 4 U - A great range of phones and talk plans with the latest handsets, accessories and deals.

Dial-a-phone - The UK's No.1 direct mobile phone specialist
Other useful links: