Nokia N-Gage Information

Back in 2003, Nokia and Sega have combined forces to bring out the Nokia N-Gage mobile game deck. The N-Gage phone was a combined games console / mobile phone, powered by the Symbian OS (Series 60). It was followed by the N-Gage QD.
In 2007, Nokia decided to extend the N-Game as a gaming platform, and now, N-Gage games can be played on various Nokia Series 60 devices, such as the Nokia N81
The original N-Gage became available from 7th October 2003.

Features: 3D Gaming (on memory card or downloaded over-the-air), external expansion slot, mp3 and Real player, FM radio and Bluetooth (for multi-player gaming). Battery life is estimated to be sufficient for 3-6 hours gameplay, 8 hours of music and 20 hours of FM radio.

Screen: High-contrast, backlit colour display (176 x 208 pixels)
Dimensions: 134 x 70 x 20 mm. Weight: 137g (with battery)
Memory: 3.4 MB internal, plus external MMC memory cards available.

The N-Gage QD became available in May 2004.

Features as per the original N-Gage, with the following key differences: a hot-swappable multimedia (MMC) slot for instant gaming, longer battery life, improved gaming controls, brighter screen, powerful smartphone features and the new N-Gage Arena launcher application.

No longer available.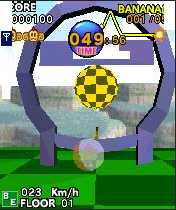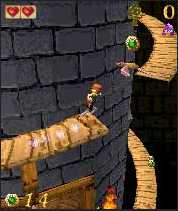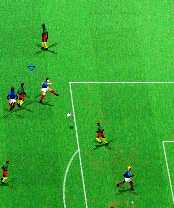 N-Gage Games - Order online from Game
N-gage sites
N-gage software
N-gage software?Please visit Handango
N-gage chat
N-gage advice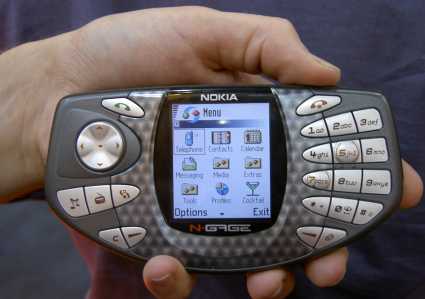 Other links
Sell your old phone for cash!
Got an old mobile phone handset that you're no longer using? Don't leave it gathering dust - recycle it. You may even be able to make some money for getting rid of your old phone safely.
For a summary of the best deals on making cash from your old handset, try the comparison search tool at www.sellyouroldmobile.co.uk
Answers to some frequently-asked questions on the N-Gage and N-Gage QD:
Operating system
The Nokia N-Gage uses the Symbian Operating System. To check the version number, type *#0000#

The N-Gage can be upgraded to the latest version of the operating system at approved Nokia Service Centres. Online upgrades are not available.
Accessories?
There's a wide range of accessories, including spare batteries, cases, chargers, in-car kits, hands-free units, data cables and fascias, available at Carphone Warehouse and MobileShop.
.
What games are available for the N-Gage?
The following games were announced at launch:

NCAA Football 2004
Marcel Desailly Pro Soccer
MLB Slam!
MotoGP
Pandemonium
Pathway to Glory (WW2 simulation)
Puyo Pop
Puzzle Bobble VS
Rayman 3
Red Faction
Sega Rally Championship
SonicN Sega
Super Monkey Ball
Taito Memories (inc Space invaders)
Tom Clancy's Ghost Recon
Tom Clancy's Splinter Cell
Tomb Raider
Tony Hawk's Pro Skater
Virtua Tennis

For N-Gage games, try Game, Handango and Allack
Can I access Hotmail & AOL?

The Messaging application doesn't support Hotmail's email format, and there's no HTML web browser on the N-Gage. However, there is still a way of accessing your Hotmail email messages on the N-Gage. From 'Services', enter the URL http://mobile.msn.com , and you'll be able to access your Hotmail mail via WAP - note that availability of this service is not over-reliable!


For more help, see our Connected? page

Can I use it as a modem?
Yes. The N-Gage can be used as a 'modem' to connect over Bluetooth (Not infrared). You'll need to install the "Nokia Modem options" software which is on the CD supplied with the N-Gage
Once installed, you'll need to enable Bluetooth (from 'Tools' | Bluetooth), and pair the N-Gage to the machine you want to connect with. For more on Bluetooth, see our Bluetooth page.
How do I hard reset the N-Gage?
The reset code is *#7370# . All data will be lost if you use this feature. Information obtained via Italian Nokia newsgroup - Click here for the original article, obtained via Google.
We accept no responsibility for use of this code. It is undocumented, not supported by Nokia and should be used at your own risk.
Email from your N-Gage
We've set up a page offering help on getting signed up for email access from your N-Gage. See our N-Gage connectivity page.
How do I use WAP / What is 'Services'?
The N-Gage doesn't have a built-in web browser, but does have a WAP browser, which can be accessed via the Services menu. For details of setting up the Wap browser, see our Series 60 WAP page
Infrared on the N-Gage
Surprisingly, the N-Gage doesn't support connection to other devices or PCs using infrared (IR is standard with most new mobile phones, and with other Series 60 devices). Instead, the N-Gage uses Bluetooth for connection to other devices. For information on using Bluetooth, see our Series 60 Bluetooth information
Email problems
If attempting to retrieve email gives you a "General: System error", make sure you have "Gateway IP address" set to 0.0.0.0. (Tools | Settings | Connection | Access points)
This message also appears if you are trying to connect to an email account over a WAP connection (e.g. trying to connect to BT Yahoo's mailbox while dialed up over o2's WAP service).
Also, see our N-Gage connectivity page
How do I install software?

Software for Symbian OS phones is normally supplied using a Symbian installation file (with a .sis extension). This is a single file that contains the components needed to get a piece of software installed and ready to run. A SIS file can be run on a Symbian phone (e.g. from the Inbox or via a file manager. It can also be run via the PC connectivity solution that was supplied on the CD with the handset. Assuming you have a SIS file on your PC/Mac (either downloaded from the Internet or on a CD), the ways to install a SIS file onto your handset are as follows:

Beaming - Beam the file to your N-Gage from your PC using Bluetooth. If you don't currently have the ability to beam files to the handset via Bluetooth , either from another handheld device or from a PC), then you may wish to purchase a Bluetooth adapter for your PC (this means you'll be able to install software, backup and synchronise data between phone and PC) - See our Series 60 PC connectivity page for more.
Via PC(USB) - When you plug a USB lead into the N-Gage and connect it to a PC, a new 'drive' appears in your PC, and you can use this to drag files to and from the N-Gage. To get to the drive, go into "My computer", and you should see a drive (e.g. E: drive) that represents the N-Gage
Via PC (Bluetooth) - File transfer over Bluetooth is supported. See our Series 60 connectivity page, or our Bluetooth page.
By email - The alternative, is to email the file that you're trying to install, typically a SIS (Symbian installation file) to your own email account, and then use your phone to logon to your email (details) and download the SIS file as an attachment into your phone's Messaging Inbox.
Via memory card - There is another alternative - install software via an MMC memory card by transferring the SIS file to the handset via the card slot and a PC MMC Memory card reader. Copy files onto an MMC from your PC, and then insert the MMC card into your handset. You'll need a file manager to access the file from the memory card (file managers are available from www.handango.com).

How do I connect my N-Gage to my PC?

The N-Gage can connect to a PC via Bluetooth or USB cable. Here is a summary of how to connect to your PC:

Bluetooth connection. From the N-Gage, select 'Connect | Bluetooth'. Turn Bluetooth 'On', then move to the second tab by moving the joystick to the right. This should show you all Bluetooth devices in range. If your PC isn't shown, select 'Options | New paired device' and let the handset search for the PC connection. When the phone and PC are paired, use the Nokia Connectivity package to select the file you want to send.
If your PC doesn't support Bluetooth, then you can add it cheaply and easily using a USB Bluetooth adapter. We recommend the Belkin USB Bluetooth adapter available for around £15 from amazon.co.uk.
For details of Bluetooth , see our Bluetooth page.

Files beamed to the N-Gage can be found in the Messaging application, in the Inbox folder

USB lead. Connection between an N-Gage and a PC can be achieved with a USB cable, although note that the Nokia Connectivity Suite supplied with the N-Gage doesn't support USB. Once connected, the N-Gage memory card drive can be accessed as a separate drive from My Computer, and files can be copied by dragging them into this folder on the PC
Memory card reader. If you don't want to beam files from your PC to the N-Gage, another option is to make use of the MMC card slot in the handset. Get hold of a Memory card reader for around £20 and copy files onto an MMC card plugged into your PC. Find out more on our Memory card page.

If you're looking for PC connectivity software and the Nokia Suite isn't to your taste, try Oxygen II

Can I browse the web from my N-Gage?
The N-Gage comes with a Wap browser that is capable of viewing web content designed for use over the Mobile Internet. If you're looking for HTML web access, take a look at Doris Browser. This is a small Java application that can be evaluated for free for ten days. Once installed, you can find it from the Tools | Apps icon. The browser supports image rendering, access to secure sites as well as viewing Word and PDF documents - and

As an alternative, the fully-featured Opera browser is available for the Series 60. and can be downloaded from here.
How do I turn reports off?
Messaging | Options | Settings | Short message | Receive report: Yes / No
How do I delete message reports?
It's possible to set up Messaging to send you a 'delivered receipt' when a text message gets delivered ("Settings | Short message Receive report". Receipts are stored in the Log application.
It's not possible to remove individual items from the Log application, the entries will disappear when they are older than the "Log duration" setting. ("Log | Options | Settings"). There is a 'Clear log' option in the "Log | Options" menu, which will remove all log entries, including the call costs and durations.
Extra memory for N-Gage
The N-Gage supports MMC cards for memory expansion. Nokia can sell you their own MMC cards, but their prices for Nokia-branded cards are higher than for standard cards. We've not heard of any incompatibility with non-Nokia cards, so it's worth shopping around to get a third-party card. Here are a few online options:

Consider bidding for an MMC card at Ebay.co.uk - nab a bargain

Note that although the SD cards and MMC cards look the same size (SD cards are usually thicker), the N-Gage only supports MMC cards, and not SD cards.

For more details, see our Memory Card page

Can I use the N-Gage in the States?
Yes. The N-Gage is a tri-band phone operating on EGSM900/1800 (Europe, Africa, Asia Pacific), and GSM1900 (USA, Canada, South America). There should be no problem using the N-Gage with network operators in these countries. Roaming restrictions from your network operator may prevent use of some services in other countries.
Can I play MP3 files on my phone?
We're quite keen on the application UltraMP3!, which has a built-in playlist editor. If Ultra doesn't suit your needs, there are some others at handango.com
How do I install ringtones?
N-Gage supports playback of .mid or .wav files, and use of these file formats as ringtones. To use such a sound file, beam or email the file to your handset. It will then appear in the Messaging Inbox. Open the message and select 'Options | Save'. Then, from 'Profiles', select a profile and set the 'Ringing tone' to the new file.
For more on ringtones, see the mobile phone FAQ
How do I get to the ringtones settings?
Go to ''Profiles, select which profile you're in (if you're not sure, it's probably 'General'), press 'Options', 'Personalise', then press on the 'Ringing tone' option. Scroll up or down, and press 'Select' on the tone you want.
How do share files with others?

If you want to share a file with another user, there are three ways to get the files from your phone to other people or computers:

You can copy it to your PC with the Nokia software supplied on the CD (see above). Depending on what you have connected to your computer, you can use Bluetooth or USB. Set your PC to receive files (using the Bluetooth software supplied with your adapter), select the file you wish to send, then from the 'Options' menu, select Send via Bluetooth.
You can use the Messaging application and email the file to yourself (or a friend)
If it's an image or sound, send the object to another mobile using MMS. Costs of sending pictures by MMS differ depending on which network operator you're with. Take a look at our MMS page for more.
Via MMC memory card transferred to another device or to a PC. For more, see our Memory card page

Receive faxes on your mobile
Looking to get faxes on your Series 60 phone? See our answer in the Series 60 FAQ
Device startup failed. Please contact retailer
If you see this error, it normally means what it says - taking the N-Gage to the nearest Nokia Service Centre seems to be the likely fix, although some suggestions have been to remove the MMC card and restart the device, or to try several restarts one after the other.
Changing the default picture

To change the default wallpaper image used in the phone application, do the following:

Press Menu
Go to Tools | Settings | Phone | Standby mode
Press the joystick on the "Background image" option.
From the "Yes / No" option, select "Yes". You're now able to select from an image in your images folder

What's my serial number?

Enter '*#06#' for your handset's serial number (known as the IMEI) - useful if your phone is stolen
Default lock code
The default lock code is 12345
In the event that you've forgotten your lock code, take your phone to a Nokia Service Centre... they can unlock it for you.