BT Home Hub 2.0 Reviewed
On this page, we take a closer look at the Home Hub, v2.0 , BT's wireless broadband router.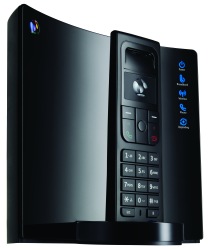 The BT Home Hub 2.0

Latest BT Offer: Get cheaper Sky Sports with BT Vision
What is The Home Hub v2.0?
BT first launched their Home Hub in June 2006. An updated version, known as the BT Home Hub 2.0 was released in June 2008.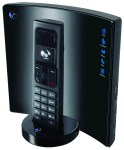 Here's what's the newer Home Hub has to offer:
High-Speed Broadband Modem with optional voice-over-Internet handset
802.11n Wireless: Support for the faster 'n' wi-fi connectivity protocol - increased range (with suitable wi-fi hardware)
Four Ethernet connectors - For wired connection (version 1 had just two)
Power-save mode: Better green credentials - the Hub can go into a powersaving mode.
Simpler software: Easier to use, and faster to set up
Greater access control: Set "no Internet" times for your kid's computers
BT Home Hub - pricing and availability
Getting the BT Home Hub 2.0:
The BT Home Hub is available directly from BT:
BT Home Hub 2.0 Review
We've been using the Home Hub sinc version 1 was released in 2006. Version 2 offers a stylish makeover, and some solid software improvements.
The new-look Home Hub 2.0 is available in a very reflective black, it looks gorgeous - we never thought we'd say that about what's essentially a Broadband modem / router.
A nice curved front, BT's latest offering makes the original Home Hub 1.0 look ridiculous by comparison. As well as a design makeover, the software built into the Hub 2.0 has undergone some changes too - easier to navigate, a little faster to set up, and with a few new features we'll touch on later in the review.
| | |
| --- | --- |
| Home Hub Version 1 | Home Hub Version 2 |
BT has made a major leap by including the 'n' standard into their Hub - this offers faster data transfer over longer distances - they've also dropped a USB port, and added two Ethernet ports, presumably in response to user's feedback.
BT Home Hub 2.0 Specifications:
Modem: ADSL (Broadband)
Wifi: 802.11b / 802.11g / 802.11n (Supports WEP, WPA-PSK/WPA2-PSK)
Dimensions: Width: 175mm , Depth: 88mm , Height: 182mm
Main features: Pre-configured to work on BT Broadband lines
Connectors: 4 x 10/100 Mbps Ethernet sockets (RJ45), 1 x USB, Broadband Advice In (RJ11), telephone socket
What's supplied with Hub 2.0
Power adapter
2 x ADSL filters
Broadband (RJ11 cable)
Ethernet cable (RJ45)
Cable cover
User Guide and CD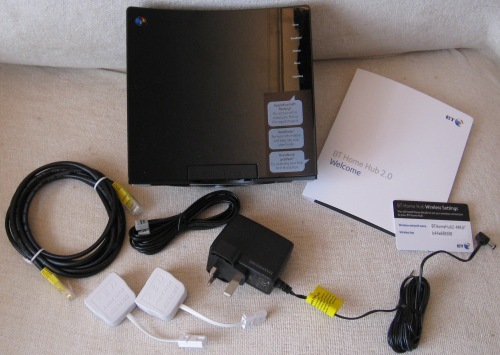 Home Hub 2.0 package contents
Getting started
To get up-and-running with the BT Home Hub 2.0, it's a case of plugging in the Broadband cable into your BT phone line, via the ADSL socket on one of the supplied filters. You then plug the hub into the mains, and make a cable connection to your PC or Mac (wireless is supported, but not quite as easy as a cable connection).
Assuming you're connected via the Ethernet cable directly to your PC, you're then encouraged to install the Hub software using the supplied BT CD. Existing Hub users will know that this step isn't necessary. If you're a novice, using the CD may well be a good idea, but to save installing software you don't need, you can actually manage the Home Hub 2.0 using software built-in to the Hub. All you need is a web browser.
Need help with your BT Home Hub? Go to hubhelp.co.uk
Configuring the Home Hub 2.0
To get in to the Hub's software from a browser, just type bthomehub.home into the address bar. You'll be prompted for the Admin password, which is printed on the back of the Hub 2.0, and then you'll be asked to change that password. Don't forget it!
Owners of the Home Hub v1.0 or v1.5 will notice that the management software built-in to the Hub 2.0 has undergone a much needed revamp. None of the old features appear to have vanished, and navigation is now a lot more intuitive, with a clearer way of switching between sections.
Here's a screenshot of the Home Hub v2 interface: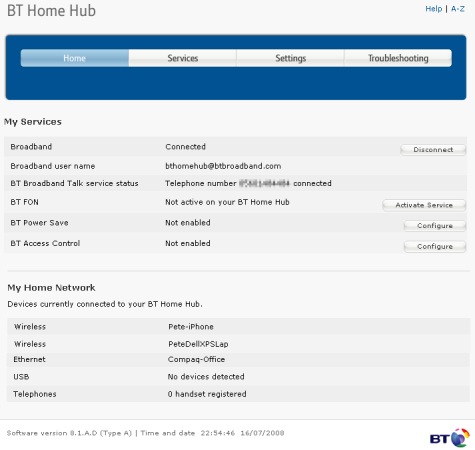 From the re-styled control panel, you can get to the settings for BT Fon (the novel bandwidth-sharing service), the BT Fusion phone service and Broadband Talk. You can also see what's currently connected to your hub, and perform some basic troubleshooting - which is surprisingly helpful.
The more tech-aware Hub users will probably want to play in Settings, which, as before, has a Basic and Advanced mode. When in Settings, the navigation block at the top changes to provide access to some of the more advanced controls, as this screenshot demonstrates:

Power save
A new option's been added to the BT Home Hub to allow the Hub to go into a power-saving mode between set times of the day. During the specified "power saving" hours, Hub phones and devices connected via Ethernet will still work, but wi-fi and BT ToGo handsets won't.
The power light goes orange when in Power Save mode, and can be restarted from a button on the side if needed.

Access Control
If you've got kids, this is a nice addition.
Worried about your little ones surfing when they should be sleeping? This new feature offers greater control of Internet access. You can specify one or more connected computers or devices, and set a "No Internet" blocked time range. Configurable via the web browser interface. Here's a screenshot:

Config Backup
You can now save your Hub's configuration, and restore it if needed. The interface supports backup and restore using .bin files.
The Home Hub buttons
There are four buttons down the right-hand side of the Home Hub. Here's a snapshot:


Home Hub 2.0 side buttons
The connectors
For those interested in the connectors, here's what you get:


Home Hub 2.0 rear connectors
BT Home Hub 2.0: Summary
BT's clearly been listening to the feedback from their Home Hub 1.x users, as this latest Hub is not only more stylish than the previous models, but the software's easier to use, it comes set with a higher level of security, and the extra features such as Power Save and Access Restriction will be welcomed by many.
Another big seller is that the Hub supports the new 'n' standard for faster wi-fi over a longer range - at the time of launch, we're not aware of any other UK provider bundling such a high-spec router in with their standard packages.
Version 2.0 of the Hub is a solid offering from BT, isn't going to look out of place in stylish homes, and with the increasing range of services offered via the Hub, such as BT ToGo, BT Vision, BT Fon and Broadband Talk, version 2.0 of BT's Hub is a very capable Broadband device.
Home Hub 2.0 Questions:
Q. "Would the new Home Hub 2.0 give me a greater wireless range in my house thus making my equipment usable from greater distances from the Hub? (Steve Clasby)
Range: The new Home Hub 2.0 uses the 802.11n wireless standard, which does support a wider range than 802.11g. It has an estimated indoor range of around 70 metres, compared with 802.11g's estimated 35 metres.
Equipment: To make the most of the extended range, you need to be connecting with 802.11n equipment. If you're connecting with non 802.11n equipment to a Hub 2.0, you won't benefit from the extra range. Go to www.shop.bt.com to get hold of 802.11n hardware
Hub phones: Older BT Hub phones don't support 802.11n. If you have an old handset, see our FAQ on extending Home Hub range.
Q. "I recently received the new Home Hub and am trying to connect my range extender to it, but no longer have the Repeater option under the Advanced Wireless settings. Do you know if this has been removed? (Karen McNeilly)
We've had a look and can't find the Repeater option either. Worth mentioning that the Home Hub 2.0 has double the range of other routers, so a repeater may not be needed now. It should still be possible to use the Hub as a repeater, but probably not as easy - if you need help, ask in our Home Hub forum



Q. "I have ordered the new BT Home Hub 2.0. I would like to know which brand of N card I need for my Dell laptop. Do BT recommend one, or are all N card adapters the same? (Adrian Rash)
When the Home Hub 2.0 was released in 2008, the 802.11N standard was still technically in "draft", so hasn't been 100% finalised, which means manufacturers are producing N hardware assuming that the N draft will be accepted as-is. There is some risk that N will change, or manufacturer's interpretation of the standard may differ.

If you're worried about possible incompatibility, our recommendation is to get an 802.11N card direct from www.shop.bt.com, so if there are any problems with connecting to the BT Home Hub, you have an amount of comeback on BT. At the time of writing, the Belkin N Wireless USB Adapter and Belkin N1 Wireless USB Adapter are worth a look. More: Wi-fi USB Dongles


Q. How much power does the Home Hub 2.0 actually consume?
From our tests, the Home Hub v2.0 consumes 10 watts when wireless is turned on, and 7 watts in power-save mode. Want to know what this means? Take a look at the How Many Watts on FrequencyCast, our podcast site.
Need some BT Home Hub Help?
Other BT Home Hub resources: