o2 SIM Card: Vouchers and Headsets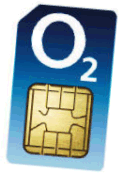 News of two top offers on SIM cards, but only for a limited time… Here's a look at two offers released today:
Free SIM Cards
O2 have a fantastic Free SIM card offer on for the next few weeks. Order a free SIM card with free unlimited calls and texts to o2 customers when you top up £15 a month.
If you've not picked up a free o2 PAYG SIM card before, get one between 15th February and 15th March , and you will automatically be entered into a competition to win one of 200 sets of Beats headsets. To qualify for the competition, you will need to top up at least £10 before the 28th April 2012
This competition is only open to new customers taking an O2 free sim between these dates.
To get your free SIM card, go here: Free SIM card from 02
SIM-Only Vouchers
That's Pay As You Go… but what about if you're looking for a SIM-only contract? Here's offer 2: O2 is offering a free £25 voucher with a £15 and over 12 month Simplicity contract.
If you sign up to a 12 month tariff (with 600 minutes or more), you'll be sent a  free £25 voucher for Argos, ASDA, Marks and Spencer, Sainsbury's or B&Q. The £25 voucher offer runs until the 1st of March 2012.
Looking for a Simplicity SIM? Get a SIM from o2
Need some SIM help?
We have answers to lots of common SIM card questions… For more on SIM Cards, see our UK SIM Cards page