BT Home Hub 4 Explored
On this page, we'll be looking at the BT Home Hub 4, the newest in the range of home routers from BT. We'll be adding photos and specs here very soon, but first, here is our hands-on video review
Home Hub 4 Video
Here's our three minute look at the new BT Home Hub, including an unboxiing, and an interview with Pete Oliver from BT about what the new product has to offer.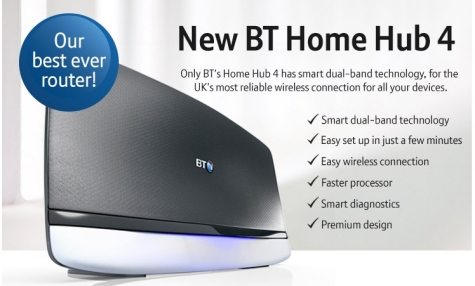 BT Home Hub 4 Specifications:
Dimension: 116 x 236 x 31mm
Sockets: ADSL, RJ45 WAN for BT Infinity, 4 x RJ45 Ethernet poorts, 1x USB
Dual band 2.4GHz and 5GHz (Up to 300MBps)

Hub 4 compared with Hub 3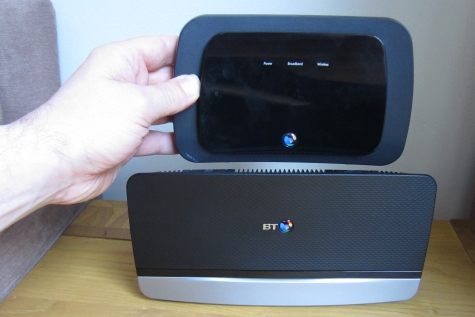 What's supplied with Hub 4
Power adapter
2 x ADSL filters
Broadband (RJ11 cable)
Ethernet cable (RJ45)
User Guide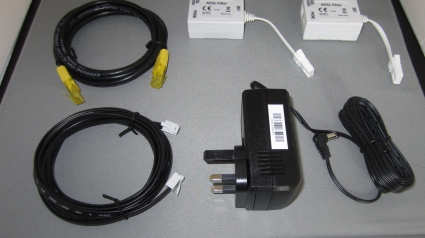 Need help with your BT Home Hub? Go to hubhelp.co.uk
BT Home Hub 4 Questions:
Most common questions about the Home Hub can be found in our Home Hub FAQ. Below, you'll find questions specific to the Home Hub v4, or our review.
Need some BT Home Hub Help?
Other BT Home Hub resources: