Inside the BT Business Hub (non-technical!)
I bought a BT Business Hub 2700HGV to try and see if my flakey broadband would remain steady in the evenings. When it arrived from ebay it was dead - would not power up at all and it was not the pSU so it was a doorstop. So I thought may as well see how to take it apart.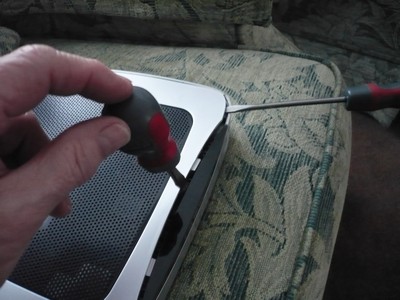 Put a wide bladed screwdriver between the fascia and the top panel (the one without the rubber feet) so that the two tabs on the fascia are exposed.
Then insert another screwdriver in the gap between the top and the side and prise up. Lift up the other corner similarly.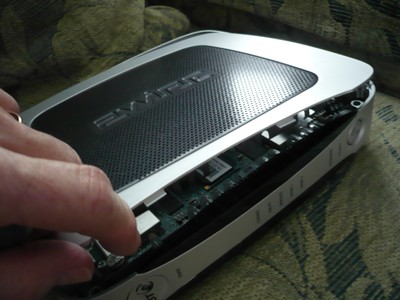 Lift up the edge about 25 mm and then pull away from the casing.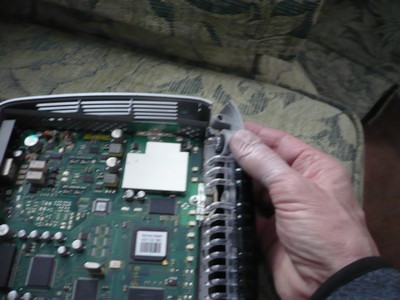 The fascia sits on two spigots. Tilt away from the base so that the "button with the keyhole that does nothing" can be released from the round hole in the metal frame, and lift away.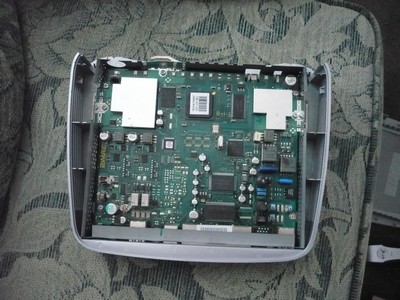 Seven screws hold the PCB to the base.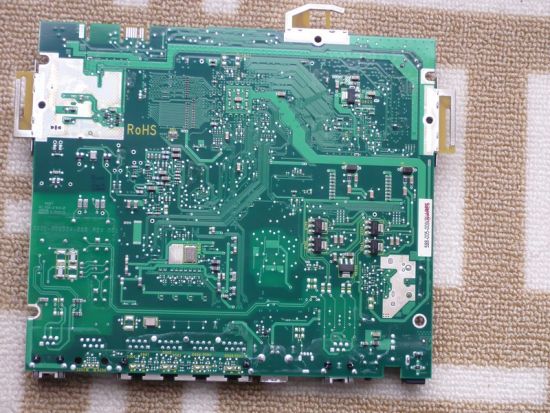 The three antennae are extensions to the PCB. Underside of PCB shown ...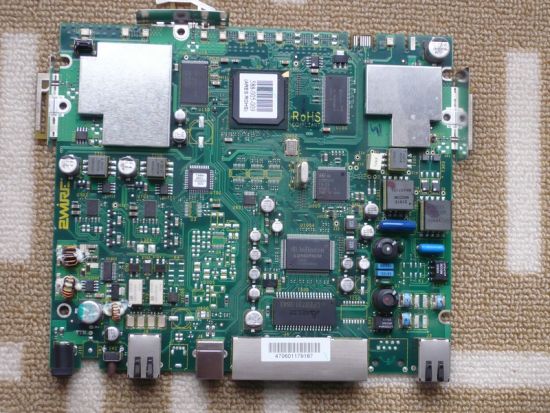 ...and the upper side. Absolutely nothing user-serviceable on the whole thing and I still don't know what was wrong. I got a refund and this went to the e-tip.
Related Content
Page created by "Jarviser" & hosted by FileSaveAs. See the Jarviser Home Hub Index Page
If you've found the content of this page of use, and want to say thanks, Jarviser's charity of choice is Great Ormond Street Hospital. Please visit their site to make a donation
Got a question about the BT Home Hub? Please ask in the FileSaveAs Home Hub Forum
Disclaimer: Content on this page was not originated by FileSaveAs, and is hosted 'as-is' as a service to Home Hub users. FileSaveAs accepts no responsibility for the content on this page. Visitors use information on this page at their own risk. Contents may not be reproduced without permission. Original copyright for content on this page rests with Jarviser unless otherwise stated. FileSaveAs Site Terms apply.